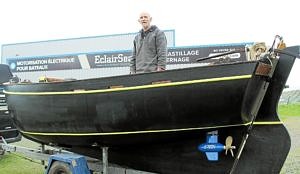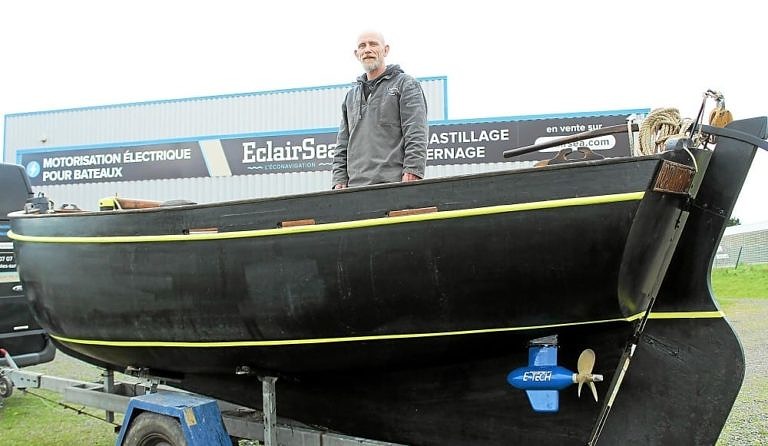 Poissy, July 2nd, 2018
EclairSea jumps into electric
EclairSea promotes econavigation by proposing the electrical conversion of boats. With a first successful experience on vessel "les 2 brigands" for the association "Marché sur l'eau".
The comfort and technical advantages of an electric motor are far from negligible: silent and no vibrationnavigation, with almost no maintenance, space saving and better weight distribution on the boats.
PowerTech Systems contributes to this success by integrating several PowerBrick+ 250Ah 12V batteries into the system. They are more ecological, more compact, and totally secure. The presence of an integrated BMS ensures optimum safety and prevents any risk of explosion and self-ignition thanks to their Lithium Iron Phosphate technology, LiFePO4.
On an all-electric boat, energy is precious.
PowerBrick+ Lithium Iron Phosphate Batteries for considerable benefits
Small weight

Lithium iron phosphate batteries provide a better power-to-weight ratio than lead batteries. They are on average 2 to 3 times lighter than traditional lead-acid batteries.

Small footprint

Thanks to the compactness of Lithium Iron Phosphate technology, it can be accommodated in a considerable number of locations. In addition, it can be positioned in any direction. But above all, it increases the storage capacity (Ah) for the same volume.

Very high lifespan

Lithium iron phosphate 12V batteries have a large number of charging cycles (up to 5000). This allows them to last more than 10 years.

High safety

Equipped with a management system called Battery Management System (BMS), the cells of the lithium ion battery are automatically balanced during charging. The BMS stops the battery operation in case of:

o Overcurrent
o Over-voltage (during loading)
o Undervoltage (during discharge)
o Overheating