News 06/2017 :
Last day rush before shipment to Bonneville, USA
Tv news
More information : Estaca On the Salt
Good luck guys for the final race !

---
News 05/2017 :
PowerTech Systems is happy to meet you at InterSolar EES, Munchen, 31 May – 2 June 2017. Come and visit our booth : Hall A3 – Stand 250

---
News 01/2017 :
PowerTech Systems is happy to meet you at Word Expo Energy Summit, 16-19 January 2017, Abu Dhabi. You are welcome visit our booth : Stand 8185
---
News 11/2016 :
PowerTech Systems, batteries supplier for COP 22 in Marrakech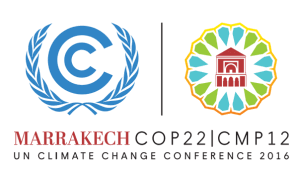 The United Nations Climate Change Conference took place in Marrakech, Morocco, from 7 to 18 November, 2016.  On this very special occasion, the young moroccan engineer Imad Morchid revealed his unique concept car to the world. His revolutionary invention highlights and links performance and design : the vehicule is 100% electric powered and is able to generate very high performances (up to 160 HP).
PowerTech Systems is proud to announce its participation to this project by designing and supplying the battery system of this vehicule.
Click here to have more informations about this concept car
Click here to reach COP 22 Official Website
---
News 10/2016 :
Lithium Ion batteries for a 400km/h speed record !
PowerTech Systems is glad to be a part of ESTACA Engineering School project: Estaca On The Salt ! The goal ? Building a 100% electric car capable to beat the World speed record of 343Km/h (213.084 MpH), and, why not, to exceed 400km/h.
PowerTech Systems will design a lightweight battery with very high discharge capabilities (250kW peak power!) to help the team to beat this record.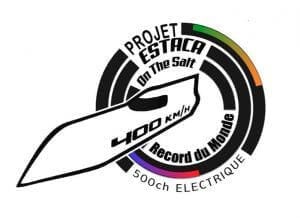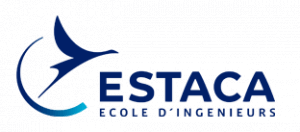 Click here to visit ESTACA On The Salt website
ESTACA students were at the Paris Motor Show 2016 to present their project and concept car :
---
News 09/2016 :
Distribution partnership for Spain and Portugal area

We are proud to announce our partnership with QKSol company. QKSol is a Spain based engineering company, specialized for more that 15 years in energy management systems, and focused on renewable storage systems. QKSol will be our official representative for Spain and Portugal area.
Click here to visit QKSol website
QKSOL – Energy Solutions
Calle Baltasar de España, 1-D
08970 Sant Joan Despí (Barcelona)
Phone : +34 93480846
mail : [email protected]
---
News 08/2016 :
500 kWh Lithium-Ion battery for German utility grid
An extended version of 1MWh will allow primary reserve service in an European country.
The battery is based on PowerRack Systems with BMSMatrix® technology inside. BMSMatrix® is smart battery management systems, with high flexibility and scalability features. This technology is able to manage batteries from 2.5kWh up to more than one MWh, from 48V to 1024VDC.
More information about PowerRack Systems here…
---
News 05/2016 :
PowerTech Systems will be present to SmartEnergie fair, Paris, from 31/05 to 01/06/2016. Please come to visit us at booth A8 !
---
News 02/2016 :
We are delighted to announce the launch of online shop : www.mylithiumbattery.com
www.mylithiumbattery.com presents some of our products from PowerTech Systems expertise. This site is intended for SMEs and consumer users who demand high-quality products.



Click to visit
---
News 07/2015 : PowerTech Systems joins Netfficient consortium

PowerTech Systems is proud to announce its active participation in Netfficient project within H2020 program, established and funded by the European Community.
The project "NETFFICIENT: Energy and economic efficiency for today's smart communities through integrated multi storage technologies" has been favorably evaluated (ranked #1 out of 58) by the European Commission, with an excellent score both for scientific and socio-economic impacts. The project is a Horizon 2020 innovation action involving 13 European partners among enterprises and research centers, led by Ayesa Advanced Technologies (Spain).
As part of this participation, PowerTech Systems will design local, medium and large scale Lithium-Ion energy storage systems. As, energy storage is the backbone of Netfficient project, several scenarios will be realized:
Medium voltage Lithium-Ion battery for Peak Shaving management
Lithium-Ion energy storage for 40 self sufficient homes
Energy storage for large scale building
Energy storage for street lighting
Advanced system management and communication with smart-grid core system
In total, PowerTech Systems will be responsible for deploying Lithium ion battery systems representing approximately two MegaWatt hour on the German island of Borkum.
More information available on Netfficient Web Site
---
News 06/2015 : New visual identity
New logo and new colors for PowerTech Systems. Visual entity of all product lines changes starting 06/2015.

becomes :