25Ah – 48V Lithium-Ion Battery Pack – PowerBrick+
Description
Key Points
Charts
FAQ
Download

PowerBrick+ 25Ah – 48V Lithium-Ion Battery Pack offers a high level of security through the use of cylindrical cells Lithium Iron Phosphate (LiFePO4) and a built-in BMS.
PowerBrick+ product line is designed to advantageously replace lead batteries, offering more than doubled capacity and twice lower weight.
Each battery has a 48V nominal voltage and can be assembled in series (up to 4 items) or/and parallel (up to 10 items).
The battery is enclosed in a sealed ABS case, resistant to moisture and dust (IP66).
PowerBrick+ battery systems are lightweight, reliable and environmentally-friendly solutions for multiple usages. These batteries can take place as a direct drop-in replacement of old-fashion and low-performance Lead Acid batteries (VRLA, AGM, etc.).
The PowerBrick+ product line is covered in standard by a 2 years commercial warranty. This warranty can be extendable to 5 full years.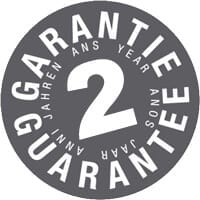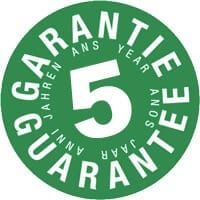 Key Points
48V battery pack – Lithium Iron Phosphate (LFP)
Stored Energy : 1.28kWh
Maximum continuous discharge current : 50A (2.6kW)
Peak discharge current : 100A (<30s)
Maximum charge current : 25A
High safety with advanced Built-in Battery Management System
Monitoring of cell and PCB temperature, current, voltage, SOC
Serial assembly up to 4 items
Parallel assembly up to 10 items
Minimum 3000 cycles at 80% DOD (see chart tab)
Robust design in an isolated and waterproof casing (IP66)
Operating temperature in charge : 0°C à +60°C
Operating temperature in discharge: -15°C à +60°C
Sealed case (IP66 protection)
100% Maintenance free
CE, RoHS and UN38.3 certification
L : 260mm x P : 168mm x H : 212 mm
13.6Kg
2 years commercial warranty as standard, extendable to 5 years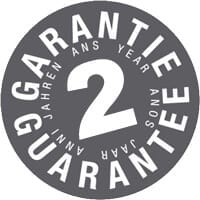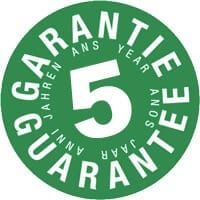 Technical Charts
Dimensions
Frequently Asked Questions
Download product presentation