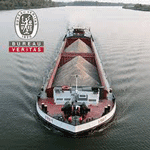 Poissy – July, 5th, 2018
The French manufacturer PowerTech Systems obtains the Type Approval marine certification. This for its scalable Energy Storage System product line: PowerRack®.
Press release: July 5th, 2018
The Lithium-Ion storage system is designed for electric traction in marine applications.
PowerRack® product line has been approved by the Bureau Veritas Marine and Offshore. This actor in maritime field is the world leader player in testing, inspection, certification services.
The «Type Approval» certification opens up possibilities. Indeed, the PowerRack® product line can now be used in a huge variety of hybrid and 100% electric propulsion systems for marine applications.
As a use case, PowerRack®system will be set up in 2018 on-board a 100% electric restaurant boat (Michelin-starred restaurant). It is based at the foot of Eiffel Tower. This boat will operate on the Seine river. It will use stored energy in its batteries to power the electric motors and supplies energy on board.
The modular and scalable PowerRack® system offers the possibility to set-up all kind of energy storage configuration. That is to say from 2.56 kWh to 1MWh with a voltage ranging from 51,2V to 921,6V. The PowerRack® product-line is equipped with an innovating system called "BMS-Matrix®". It allows full control and total safety of operation.
100% compliant
In order to get this marine certification, PowerTech Systems carried out a complete series of tests (safety tests, vibration and environment tests, resistance to severe environments, etc). These tests ensure our customers that our products are rated with high level of safety and reliability for marine applications.
The «Type Approval» certification covers the whole of the lawful, technical and safety requirements. These ones are defined by Bureau Veritas Marine and Offshore for the type "Steel Ship" with passenger's transportation.

PowerTech Systems is proud for obtaining the «Type Approval» certification for our PowerRack® energy storage system.
This French-made product offers the possibility to ramp-up green energy adoption. It could be used for large transport vehicles. Such as the river or commercial vessels which is an important source of gas for greenhouse effects.
This storage solution for green energy is all the more relevant as it replaces the diesel groups on vessels. These latters often transit or operate in the middle of our city-centers. , Cyril Bergeaud, Founder and CEO.