We are pleased to announce our partnership with the French Start Up Shark Robotics, which specialises in the manufacture of multi-role robots and whose vocation is to keep man away from risk.
Within this framework, PowerTech develops and supplies the batteries embedded in these autonomous robots, which are very robust and designed to replace man in delicate situations.
For example, the Colossus robot, a cute 500 kg baby, helped save Notre-Dame de Paris from flames in 2019 by manoeuvring the fire hose as close to the fire as possible, where the firefighters could not get to without risk to their lives.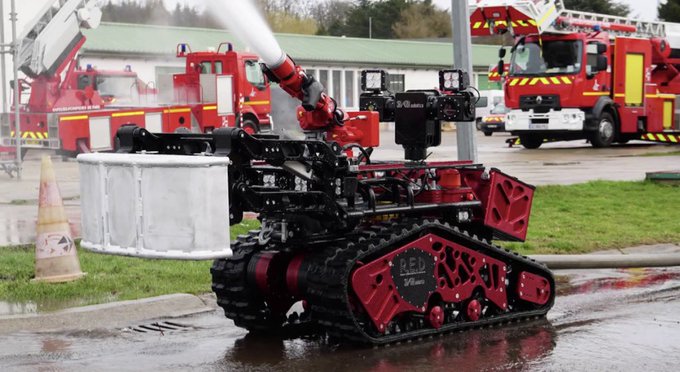 With the COVID-19 pandemic, Shark Robotics has designed a new robot called "RHYNO PROTECT" whose mission is to spray disinfectant solutions over 20 000 m² in less than 3 hours, i.e. 2m² per second, without exposing humans to the risk of contamination.
Modular, this robot can also purify the air in confined environments, such as hospitals. An air purification option allows up to 99.99% of suspended pathogenic micro-organisms to be eliminated, thanks to a UV-C lamp.
These innovations are being exported, so much so that the prestigious American company Boston Robotics" is going to equip its "SPOT" robots with this decontamination add-on developed by Shark Robotics.
PowerTech Systems would like to honour all the medical personnel for their admirable mobilisation in this crisis, and is happy to participate indirectly in the war effort to combat the scourge that is COVID-19.