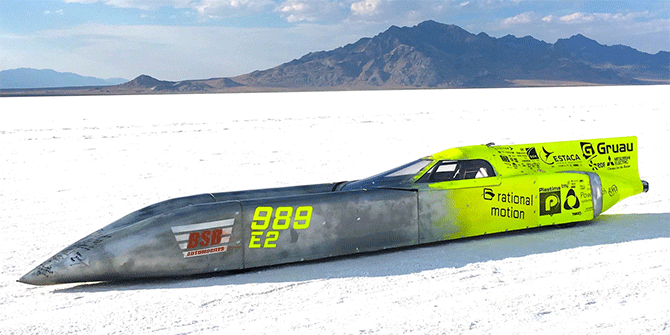 21 French engineers students in aeronautics of the Estaca group have a dream ! They wanted to participate in the 2017 Bonneville Speed week with an atypical vehicle… An electric streamliner! And they did it!
November, 2017
Once upon a time, an electric streamliner…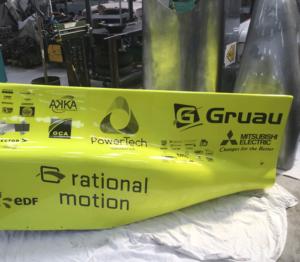 Not beating the record of 345km/h, they managed to reach nearly 250km/h with their electric racing car on the salt lake of Bonneville, Utah, USA.
The electric streamliner was equipped with two engines of E-formula 1, high technologies, a high power lithium Iron Phosphate battery. This latter is designed and built by
PowerTechSystems. Well prepared, they were close to break the speed record for an electric car!
An ambitious project of 7m length which provoked deep reactions, increasing renown and curiosity about the future technologies.
Watch this space with new projects ideas as the construction of a racing car… And the participation in a complete season of " free racing " (low-cost motor racing).
The project followed by PowerTechSystems :

Find more about :
"Ecole Supérieure des Techniques Aéronautiques et de Construction automobile, Laval" (only in French)
The "Estaca On the Salt" project on Facebook
The PowertechSystems know-how