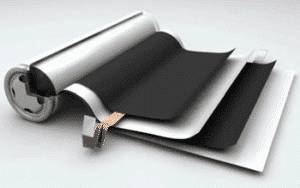 After more than a year of intensive testing, we are now using a new high-performance lithium LiFePO4 cells to replace the cells used in our products.
This new generation of cell retains all the safety and robustness of those used in our products to date and adds two major improvements:

Specific Energy improved by 25% : It is possible to accommodate 1/4 more energy in the same volume.
Improved operation life by 50% : Cycling tests performed show a performance of 3000 cycles of full charge-discharge cycles (100% depth of discharge) at 1C. This represents a 50% increase in the number of cycles compared to the previous generation.
At a DoD of 80% at 1C, the number of cycles performed rises to 4500.
Below chart shows the estimated number of cycles for our new generation of Lithium LiFePO4 cells, according to the discharge power and DOD figures. The test conditions are those of a laboratory (constant temperature of 25°C, constant charge and discharge power).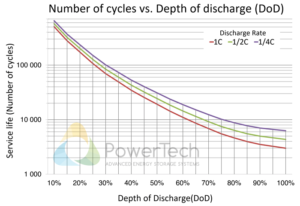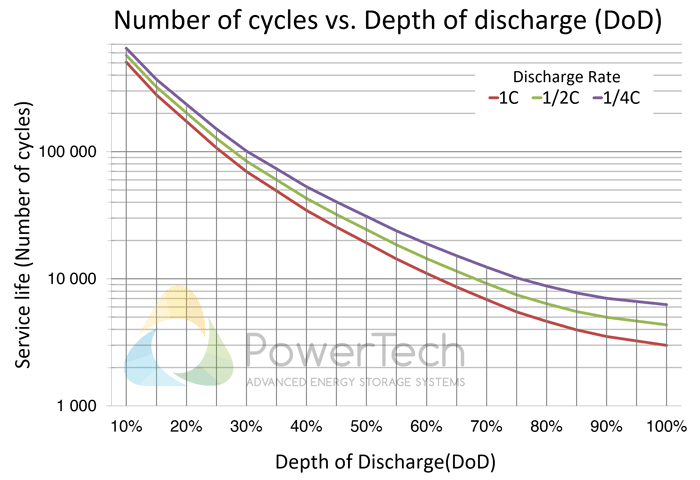 We can read from the chart the below figures :

3 000 cycles at 100% DoD @ 1C
4 500 cycles at 80% DoD @ 1C
10 000 cycles at 60% DoD @ 1C
etc.
It should be noted that following the number of completed cycles, the cell still have a nominal capacity > 80% of the original capacity.
Our main product ranges: PowerBrick, PowerRack and PowerModule, will benefit in the coming months from this new generation of cells with an increase in capacity, a reduction in weight but also a significantly improved lifespan.
Stay tuned for more information